DBIA Virtual Certification Workshop - April 6-8, 2021
A three-day intensive program including the three DBIA core courses required for certification plus access to the conde of conduct and exam prep webinars. We advise attendees to take the code of conduct webinar before the workshop.
Code of Conduct Webinar (Pre-Workshop)
Day 1: Principles of Design-Build Delivery & Procurement
Day 2: Post Award: Executing the Delivery of Design-Build Projects
Day 3: Contracts & Risk Management
Exam Prep Webinar (Post-Workshop)
Format: Virtual
The DBIA Virtual Training classroom is not an "online" experience, but instead a true "virtual" experience. It allows remote attendees a real-time participant experience, fully engaged with their instructor and others in the classroom.In the case of DBIA Certification Workshops in particular, this full engagement is critical. Full attendance at the workshop is a requirement for those seeking certification. As such, the following is required for those joining the classroom virtually:

You MUST have video/camera capability on the computer you will be using;
You MUST keep your video/camera on during the entirety of the training (you may turn it off during breaks and lunch). Each participant is expected to be visible as a class participant throughout the training, just as it would be if you were physically in the classroom;
Please find a quiet location that will have minimal distractions/disturbances;
Please Mute your microphone when you are not speaking; and
Remain in the virtual classroom during class activities as they, too, will take place virtually and you are expected to participate.
DBIA instructors and staff will actively monitor your attendance and reserve to right to decline issuance of a certificate of completion should virtual attendees not actively participate based on the rules above.
If you have any questions, don't hesitate to contact Education@dbia.org.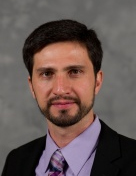 Baabak Ashuri, PhD, DBIA, CCP, DRMP
Associate Professor, Georgia Institute of Technology
Baabak Ashuri is Associate Professor and Brook Byers Institute for Sustainable Systems (BBISS) Fellow in the School of Building Construction and the School of Civil & Environmental Engineering at Georgia Tech where he directs Construction Research Center (CRC). Dr. Ashuri's educational, research, and consulting activities focus on Project Analytics, Construction Engineering & Project Management, Investment Valuation, Economic Decision Analysis, and Innovative Project Delivery Systems (Design-Build (DB), Design-Build-Finance (DBF), Public-Private Partnership (P3), Construction Manager/General Contractor (CMGC), and Integrated Project Delivery (IPD)). His work has implications for improving long-range planning and integrated decision-making process for delivery of resilient and sustainable infrastructure systems.
$i++ ?>
William Reifsteck, FDBIA, CRIS
Director of Preconstruction, Webcor Builders
Bill has over 40 years of construction industry experience and has lead projects of varying sizes in a wide range of market sectors. He has performed a plethora of functions including estimating, scheduling, cost control and safety management, including running the industrial business unit of a multi-national design-build contractor. He has been involved in the Design-Build Institute of America (DBIA) for 25 years, holding positions such as Great Lakes Chapter President, International Committee Chairman, and Designation Board Member of the National Convention Committee, and was most recently elected to the DBIA's freshman class of Fellows.



Bill has been nationally and internationally recognized as an industry leader in numerous construction trade associations and has authored several articles on construction's "Best Practices". In 2010 Bill was awarded the Design-Build Distinguished Leadership Award and is currently serving on the DBIA Fellows Mentoring Committee.
$i++ ?>
Key:

Complete

Next

Failed

Available

Locked
What is the Credential?
The Designated Design-Build Professional© certification program is the premier credential for design-build professionals.
Through a combination of education, experience and testing, the DBIA certification program sets a recognized standard for design-build knowledge and expertise.
DBIA offers 2 types of certification
• DBIA©
The DBIA© certification requires from two to six years of hands-on experience of pre and post-award design-build.

• Assoc. DBIA©
The Assoc. DBIA© certification does not require hands-on field experience, however it requires a different type of experience:
Pre-award professionals (business development and acquisition/procurement)
Seasoned professionals new to design-build project delivery; and
Emerging professionals (AEC industry college graduates)
What are the Requirements?
Associate DBIA©
• Approved application
• Bachelor's Degree in an approved field of study.
Degree not in an approved field of study? No degree? Candidates may qualify through additional experience.
• Three to six years of experience in design and construction industry.
• Completion of DBIA core courses
• Pass certification examination.
DBIA©
• Approved application
• Bachelor's Degree in an approved field of study.
Degree not in an approved field of study? No degree? Candidates may qualify through additional experience.
• Three to six years of experience in integrated project delivery (67% must be design-build experience).
• Completion of DBIA core courses and Code of Conduct Webinar
• 18 hours of approved elective credit
• Three references (one must be an owner)
• Pass certification examination.