DBIA Virtual Certification Workshop - April 7-9, 2021
A three-day intensive program including the three DBIA core courses required for certification plus access to the conde of conduct and exam prep webinars. We advise attendees to take the code of conduct webinar before the workshop.
Code of Conduct Webinar (Pre-Workshop)
Day 1: Principles of Design-Build Delivery & Procurement
Day 2: Post Award: Executing the Delivery of Design-Build Projects
Day 3: Contracts & Risk Management
Exam Prep Webinar (Post-Workshop)
Format: Virtual
The DBIA Virtual Training classroom is not an "online" experience, but instead a true "virtual" experience. It allows remote attendees a real-time participant experience, fully engaged with their instructor and others in the classroom.In the case of DBIA Certification Workshops in particular, this full engagement is critical. Full attendance at the workshop is a requirement for those seeking certification. As such, the following is required for those joining the classroom virtually:

You MUST have video/camera capability on the computer you will be using;
You MUST keep your video/camera on during the entirety of the training (you may turn it off during breaks and lunch). Each participant is expected to be visible as a class participant throughout the training, just as it would be if you were physically in the classroom;
Please find a quiet location that will have minimal distractions/disturbances;
Please Mute your microphone when you are not speaking; and
Remain in the virtual classroom during class activities as they, too, will take place virtually and you are expected to participate.
DBIA instructors and staff will actively monitor your attendance and reserve to right to decline issuance of a certificate of completion should virtual attendees not actively participate based on the rules above.
If you have any questions, don't hesitate to contact Education@dbia.org.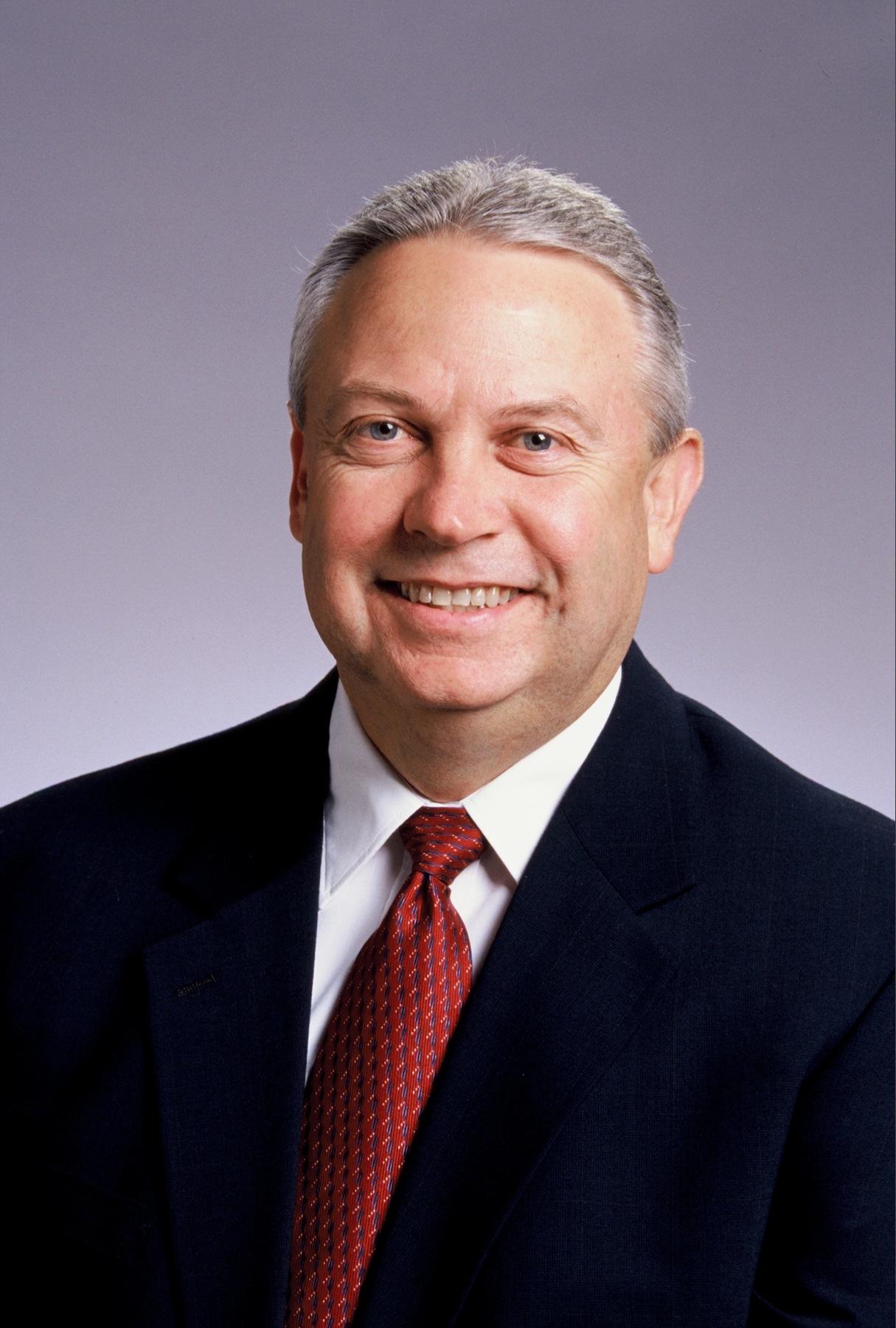 Randy C. Landers, FDBIA, PMP
FDBIA, PMP
Speed Fab-Crete Corporation
Randy Landers is a Native Texan, married with two grown children and three awesome grandchildren. He graduated from the University of Texas at Arlington in 1977 with a BSc-Architecture. Even before graduation Randy was working for a Design/Build General Contractor in Fort Worth, managing projects all over the US for several national retailers including a Design/Build program for a home improvement retailer >span class="TextRun SCXW267557688 BCX0" xml:lang="EN-US" lang="EN-US">included 47 stores over an 18-month period. After a few years "on the road" Randy joined a large regional Design/Build GC in Fort Worth as a project estimator and shortly advanced to Chief Estimator, managing a staff of seven project estimators in Fort Worth, Houston and Dallas and worked on many types of projects with a specialty in conceptual estimating on Design/Build projects. He has owned and operated his own D/B construction company and was Senior Business Development Manager for a national industrial contractor in pre-construction services primarily on Design/Build projects. He was group manager for a large national Engineering/Architecture firm heading the Design/Build practice, was the national manager of design and real estate development for a Fortune 100 national LTL trucking company and a senior project manager/regional manager for a national Architecture firm specializing in retail development and transportation projects. From 2009 through March of 2013 Randy was Portfolio Manager/Architect for the US Department of Homeland Security – Immigration & Customs Enforcement managing real estate and projects over a five state area. Randy is now Director of Business Development for Speed Fab-Crete in Fort Worth, TX, a 67 year old Design/Build construction and manufacturing firm.
Randy has been in the business of integrated project delivery for over 40 years and is proud to say that he was in the first class to receive the DBIA Designated Professional title by completing the course work and passing the examination and is a member of the first class of DBIA Fellows. He serves on the DBIA Southwest Region Board of Directors and has been an instructor in the DBIA Professional Certification program for nearly a decade. Randy is also a Project Management Professional as certified by PMI, the Project Management Institute. In his spare time he plays golf, reads, and chases his grandkids.
$i++ ?>
Gregory R. Gidez, AIA, FDBIA
Director of Design Services, Hensel Phelps
GregGidez was born in Huntington, Long Island, New York in 1956. He received a Bachelor of BusinessAdministration from Rutgers University in 1978 and a Masters of Architecturefrom the University of Colorado in 1982. At the University of Colorado hisfocus was in the Energy in Architecture program.
Mr.Gidez is the Director of Design Services for Hensel Phelps. He oversees the Design Services and VirtualDesign and Construction departments, supporting corporate and regionalinitiatives from project procurement and preconstruction through projectexecution, with a focus on Design Build and Design Assist project delivery. Mr.Gidez was with the firm of Fentress Bradburn Architects for 26 years prior to joiningHensel Phelps in October of 2007. He isa licensed architect, and is licensed in Colorado, Florida and California. He was responsible for the design of over$1.2 billion of constructed projects, totaling over 7 million square feet, andactively involved on management and oversight of $3 billion of projects indesign build construction. This includes many varied building types includingairports, sports facilities, government centers, clean rooms, mission critical,manufacturing and testing facilities, office buildings, multi-familyresidential, retail and hospitality, courthouses and laboratories. Mr. Gidez is exceptionally experienced atmanaging large team's of diverse consultants, and working with multi-tenantclients, often with competing needs.
Over$3.5 billion of the projects were delivered utilizing design-build, where Mr.Gidez is considered an expert. InNovember 2018 Mr. Gidez was named to the Design Build Institute of America'sCollege of Fellows, one of only 20 people to have been named to such an honor.His sensitivity to the need of teamwork, collaboration and constructivecooperation, and his commitment to technical excellence and the highest levelsof performance in design and architectural production have resulted in manyaward-winning projects. Mr. Gidez is anational speaker on design build project delivery and integration of technologyinto the design and construction processes. He is a certified instructor for the DBIA.
Mr.Gidez is the past President of the Rocky Mountain Chapter of the Design BuildInstitute of America (DBIA). Mr. Gidez was named a Special Advisor to theWashington DC based DBIA Board of Directors in 2007 and continued to serve onthe National Board through 2012. In 2011Mr. Gidez was the Chairman of the DBIA Board of Directors. Mr. Gidez has served as an advisor to theCharles Pankow Foundation on research in the design and construction industry,and as a member of the Associated General Contractors (AGC) liaison to the BIMForum Board of Directors 2015 through the present, and Chairman of the AmericanInstitute of Architects (AIA) Project Delivery Knowledge Community in 2015.
Mr.Gidez has lived in Colorado since 1979 where he enjoys his family and an activeoutdoor life including skiing, whitewater rafting, hiking, camping andfishing.
$i++ ?>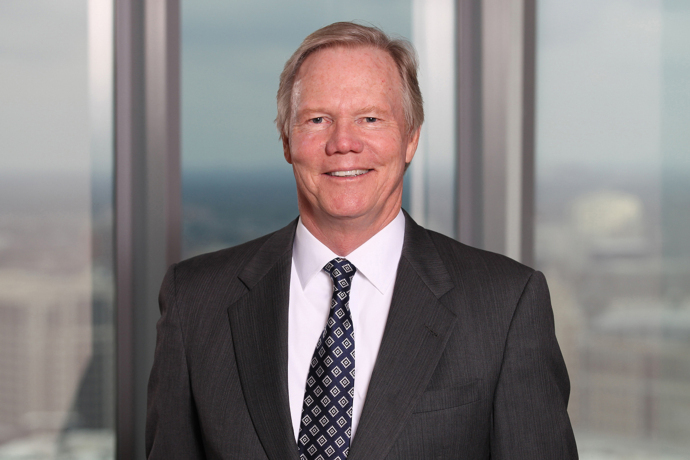 Michael F. Albers
Hunton & Williams LLP
Michael F. Albers is a partner in the Dallas office of Hunton & Williams LLP where his practice focuses on construction law and commercial and industrial real estate development. Mr. Albers has extensive experience in multi-family, office building and shopping center projects, corporate headquarters, hospitals, health care facilities, hotels, resorts and golf courses, as well as manufacturing and industrial plant and facility construction and expansion projects. He has also handled the design, construction and dispute resolution process for sports arenas and mass transit projects. His representations include owners, developers, lenders and contractors in construction transactions, documentation and dispute resolution proceedings, as well as project acquisition, financing and development activities. Mr. Albers is annually recognized by Chambers Directory, The Best Lawyers in America and "Texas Super Lawyers" in Texas Monthly. Mr. Albers is a member of the Texas, Dallas and American Bar Associations, the Dallas Bar Foundation Bar Fellows and the College of the State Bar of Texas, is on the American Arbitration Association's panel of neutrals, and also serves as an Adjunct Professor at Southern Methodist University School of Law and on the teaching faculty for the Design-Build Institute of America. He received both his undergraduate and law degrees from Southern Methodist University.
$i++ ?>
Key:

Complete

Next

Failed

Available

Locked
What is the Credential?
The Designated Design-Build Professional© certification program is the premier credential for design-build professionals.
Through a combination of education, experience and testing, the DBIA certification program sets a recognized standard for design-build knowledge and expertise.
DBIA offers 2 types of certification
• DBIA©
The DBIA© certification requires from two to six years of hands-on experience of pre and post-award design-build.

• Assoc. DBIA©
The Assoc. DBIA© certification does not require hands-on field experience, however it requires a different type of experience:
Pre-award professionals (business development and acquisition/procurement)
Seasoned professionals new to design-build project delivery; and
Emerging professionals (AEC industry college graduates)
What are the Requirements?
Associate DBIA©
• Approved application
• Bachelor's Degree in an approved field of study.
Degree not in an approved field of study? No degree? Candidates may qualify through additional experience.
• Three to six years of experience in design and construction industry.
• Completion of DBIA core courses
• Pass certification examination.
DBIA©
• Approved application
• Bachelor's Degree in an approved field of study.
Degree not in an approved field of study? No degree? Candidates may qualify through additional experience.
• Three to six years of experience in integrated project delivery (67% must be design-build experience).
• Completion of DBIA core courses and Code of Conduct Webinar
• 18 hours of approved elective credit
• Three references (one must be an owner)
• Pass certification examination.