DOD's Cybersecurity Regs
Recorded On: 10/28/2020
CONTENT EXPIRES: December 31, 2022
As Cyber threats increase globally, The Department of Defense has become particularly sensitive to the amount of controlled unclassified information left unprotected on contractors' systems. Beginning in the summer of 2020, all designers and contractors working on DOD projects will have to comply with the new Cybersecurity Maturity Model Certification (CMMC). The CMMC is DOD's latest tool in ensuring that contractors protect government information. It gives detailed requirements on how a contactor must protect its information systems. This program is designed to assist design-builders navigate these complicated and potentially costly regulations and to help explain what CMMC means for defense contractors.
Reginald M. Jones, DBIA
Partner, Fox Rothschild LLP
Reggie Jones has a well-established commercial and federal litigation practice with a focus on large, complex claims prosecution and defense, litigation and alternative dispute resolution. Reggie's clients include national and international corporations, including defense contractors and suppliers, design and engineering firms, construction managers and large specialty trade contractors. He has also represented the National Nuclear Security Administration (NNSA), a semi-autonomous agency within the U.S. Department of Energy, to provide litigation support for the agency's defense of numerous cases in the U.S. Court of Federal Claims.
Reggie litigates bid protests, claims and disputes before the Government Accountability Office (GAO), the various Boards of Contract Appeals, and the U.S. Court of Federal Claims. He represents clients in connection with claims and performance disputes, including terminations, past performance evaluation challenges, DCAA/DCMA audits and investigations, Organizational Conflicts of Interest (OCI), Rights in Data challenges, and suspension and debarment proceedings. Reggie regularly works to resolve complex and sensitive matters with the counsel with the Department of Justice (DoJ), the Department of Defense (DoD), the U.S. Army Corps of Engineers (USACE), the Naval Facilities Engineering Command (NAVFAC), the General Services Administration (GSA), the Small Business Administration (SBA), and the Environmental Protection Agency (EPA).
Reggie advises clients on transactional, project administration issues including contract and subcontract negotiations, teaming arrangements and strategic alliances, and contract novations due to changes in corporate structure. Reggie assists clients develop, implement, maintain, and improve their federal business ethics and compliance programs. He works with clients to help them comply with requirements such as Federal Small Business Subcontracting Plans, the SBA's 8(a) mentor-protégé program, the Buy American Act (BAA), the International Trafficking in Arms (ITAR) and export control issues, as well as the Contract Cost Principles and Procedures under FAR Part 31 and the Truth in Negotiations Act (TINA). Reggie has conducted numerous internal investigations, assisted with voluntary disclosures, and defended numerous civil False Claims Act cases, including those brought by private relators (Qui Tam) and the various Offices of Inspector General (OIG).
In the area of commercial and federal construction, Reggie assists clients with claims prosecution and defense before federal and state courts, boards of contract appeals, and in commercial arbitration and mediation. Representative claims include constructive changes, delay, acceleration, and lost labor productivity claims, differing site conditions, defective specification claims, as well as defense of design and construction management professionals against professional negligence and breach of contract claims. Representative projects include mixed-use retail/residential, hotels, convention centers, hospitals, parking structures, universities, museums, power plants, petrochemical facilities, water filtration and water treatment plants, as well as bridge and highway projects.
Ranked among the leading Construction lawyers in Washington DC in 2020 by Chambers & Partners, Reggie has been a fellow in the Construction Lawyers Society of America since 2019.
A graduate of University of Georgia School of Law, and the College of William & Mary, he is a member of the Board of Governors of the Washington Building Congress and former member of the Board of Directors of the Virginia Chapter of the Associated Builders and Contractors.
Reggie has also served on the board of directors of two abused women's shelters — the International Women's House in the Atlanta metropolitan area, where he served as the Chair of the Board of Directors in 2008 and 2009, and the Loudoun Abused Women's Shelter (LAWS) in Virginia, where he served as the Treasurer of the Board of Directors from 2010 through 2016. He is also active in U.S. Masters Swimming and his local chapter of the Izaak Walton League of America, a national conservation organization dedicated to conserving, restoring and promoting the sustainable use and enjoyment of America's natural resources.
Reggie served as a Captain in the U.S. Army (3/77 Armor Battalion, 3rd Brigade, 1st Armor Division and the 28th Transportation Battalion) from 1991 to 1996, including four years in Germany, Hungary, Croatia and Bosnia-Herzegovina.
$i++ ?>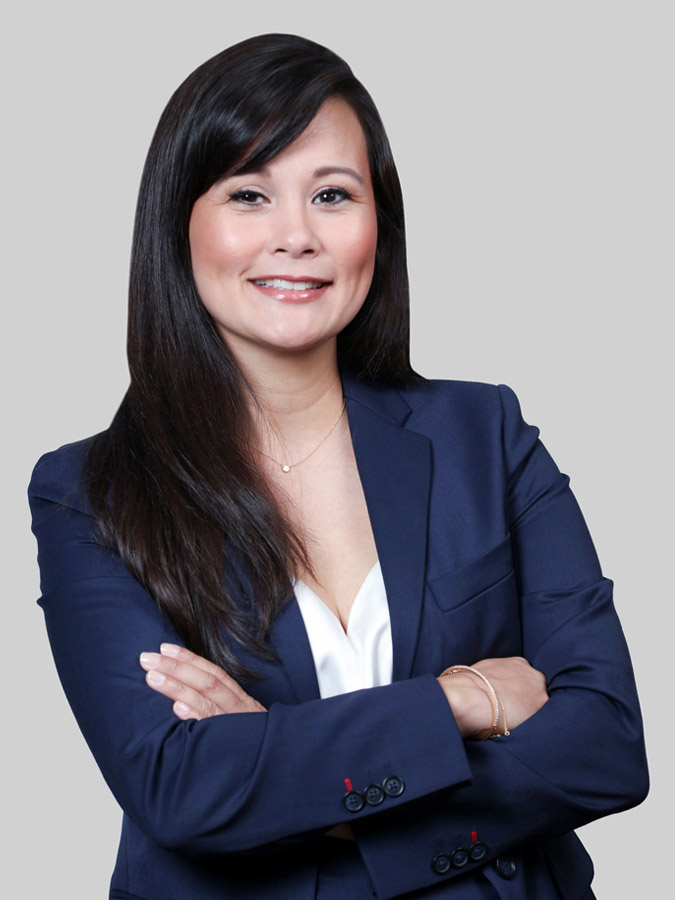 Diana McGraw
Associate, Fox Rothchild, LLP
A versatile attorney with a background in construction, Diana concentrates her practice on government contracts and construction law.
Diana provides consulting services to government contractors who need support with work acquisition, project management, FAR flowdown requirements, small business utilization and contract compliance. She also has experience preparing REAs and claims; handling disputes litigation; reviewing government contracts and solicitations; creating policy and internal audits to mitigate risk and exposure while maintaining profitability; managing small business DBE/MBE/HUB/SWAM subcontracting and participation plans; drafting joint venture and teaming agreements; and providing implementation procedures for tax incentive programs.
She is well versed in False Claims Act (FCA) matters, providing risk mitigation against FCA violations and advising companies in multiple industries on compliance programs to reduce exposure to false statements. Diana has managed more than 1,400 cases related to FCA causes of action in the Eastern District of Virginia.
With eight years of experience as a government contracts construction program manager for a leading U.S. construction firm, Diana brings an insider's perspective to construction and government procurement matters. She holds an active U.S. Secret Security Clearance and is qualified to work on highly sensitive government projects.
Diana was named to Best Lawyers' 2021 "Ones to Watch" list in the District of Columbia for Construction. She is a graduate of Regent University School of Law, and holds a master's degree from Pennsylvania State University and a bachelor's degree from Virginia Tech.
$i++ ?>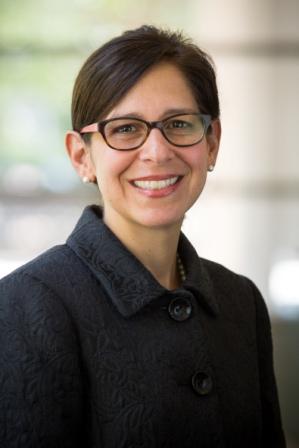 Shea DeLutis-Smith
Director, Clark Construction Group, LLC
With over two decades of experience in the construction industry, Shea De Lutis is responsible for Clark Construction Group's Federal Affairs through building and maintaining relationships with federal stakeholders, partnering initiatives and regulatory awareness. She also supports regional offices in the strategic pursuit of the firm's most complex federal projects.
Actively involved in the real estate and construction industry, Ms. De Lutis currently serves in a national leadership role with the Associated General Contractors of America (AGC) as the Chair of the Federal and Heavy Division. She is proud to have also led two of the Division's committees: U.S. Army Corps of Engineers (Co-Chair, MILCON) and Federal Facilities. In this capacity, she has championed the committees' mission to develop and advance planning, procurement and construction best practices through enriched channels of partnership and communication between industry and federal entities.

Ms. De Lutis is a past President of the Associated General Contractors of Metropolitan Washington, D.C. (AGC of DC) Chapter, founding member of the Design Build Institute of America's Mid-Atlantic Chapter, and is active with the Society of American Military Engineers and Federal Real Property Association.
Ms. De Lutis earned a Bachelor of Science degree in Civil Engineering and Applied Science from the University of Virginia and remains engaged with the Department of Engineering Systems and Environment.

$i++ ?>
Key:

Complete

Next

Failed

Available

Locked
1.00 CEU credit | Certificate available
1.00 CEU credit | Certificate available