GENERAL SESSION: Lessons Learned on a GSA Project
Register

Non-member Practitioner - $35
Practitioner Member - $25
Owner Member - $10
Academia Member - $10
Industry Partner Academia Member - $10
Industry Partner Practitioner Member - $25
Industry Partner Owner Member - $10
CONTENT EXPIRES: December 31, 2022
How many times have you come to an end of a project and thought, "if I could do this all over again, I'd change a few things?" GSA did not just think it, they acted and conducted a post-mortem on a 1970s era, 16-story Federal Building modernization that took place form 2009 – 2014 using American Recovery and Reinvestment Act Funding. Hear critical lessons learned on this project and what the Owner and team would do differently if they could do it all over again.

Renee Cheng, FAIA
Dean of College of Built Environments, University of Washington
Renée Cheng joined the College of Built Environments as dean on January 1, 2019. Dean Cheng comes from the University of Minnesota where she was a professor, associate dean of research, head of the school of architecture, and directed an innovative graduate program linking research with practice and licensure. Prior to UMN, she taught at the University of Michigan and the University of Arizona. She is a graduate of Harvard's Graduate School of Design and Harvard College.
A licensed architect, her professional experience includes work for Pei, Cobb, Freed and Partners and Richard Meier and Partners before founding Cheng-Olson Design. Dean Cheng has been honored twice as one of the top 25 most admired design educators in the United States by DesignIntelligence. She has received numerous honors and awards including the 2017 Lean Construction Institute Faculty Award and was named to the American Institute of Architecture's College of Fellows in 2017.
Cheng is a leader in the American Institute of Architects (AIA) and advocates for equity in the field of architecture and in the practices related to the built environment. Recently, Cheng led the research effort for the AIA guides for equitable practice in the workplace. Cheng has pioneered research surrounding the intersection of design and emerging technologies, including work on industry adoption of Integrated Project Delivery, Building Information Modeling and Lean.
$i++ ?>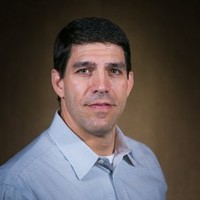 Larry Boreali, PMP
Regional Coordinator, GSA
Larry Boreali is a Regional Coordinator for the U.S. General Services Administration's (GSA) Office of Design and Construction, Project Delivery Division, where he advises, supports and collaborates with project teams through the planning, design and construction phases of capital projects being delivered in the Mid-Atlantic Region.
Larry started his career with GSA in 1991 as an electrical engineer in the Mid-Atlantic Regional Office and acted in the capacity of project manager on minor program projects and as a project engineer on numerous capital projects before moving to the capital program in 2004. As a capital level project manager, Larry managed over $300M in projects through all project life cycle phases. In 2009, he joined the Program Management Office (PMO) overseeing the American Recovery and Reinvestment Act (ARRA) program as the Zone A Manager, providing direct oversight, program support and guidance, risk analysis, strategic planning and implementation, and tracking and reporting of 80 plus Recovery Act projects with cumulative value of $2.2B. In 2011, he joined the National Office of Project Delivery in his current role. During that tenure, Larry was assigned as Project Executive and Project Manager on two complex capital projects in an interim capacity.
Larry holds a Bachelor of Science in Electrical Engineering from the University of Vermont and is a certified Project Management Professional (PMP) with the Project Management Institute.
$i++ ?>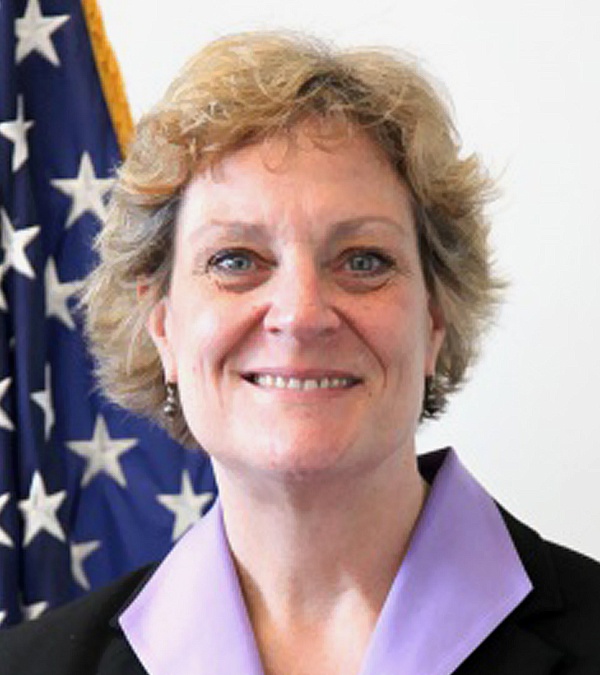 Laura Stagner, FAIA, PMP, DBIA
GSA Public Buildings Service, Office of Project Delivery (Retired)
Stagner Consulting, LLC; U.S. General Services Administration (Retired)
Laura Stagner is the former Assistant Commissioner for the Office of Project Delivery for the Public Buildings Service (PBS) of the US General Services Administration. In this role, Laura led the successful consolidation of project management functions within the into the Office of Project Delivery, evolving an organization that was responsible for capital projects into an organization that is now responsible for all projects delivered by PBS, including capital, small, and reimbursable projects. Under her leadership, the Office of Project Delivery developed processes designed to better manage project risk: a national project resource board to ensure that the best available talent is matched to the risk profile of the project, and a project delivery method selection tool. Laura has been an advocate for the adoption of alternative delivery methods within PBS, particularly design/build and Construction Manager at Risk. She has served on the national board of the Construction Management Association of America (CMAA), and is currently on the national board of the Design Build Institute of America (DBIA). Additionally, she has been an appointed member of the American Institute of Architects (AIA) Project Delivery Knowledge Committee since 2016.
Laura is currently the principal at Stagner Consulting, LLC, a practice devoted to providing federal project delivery advisory services.
$i++ ?>
Key:

Complete

Next

Failed

Available

Locked
12/29/2020 at 10:00 AM (EST) | 60 minutes
12/29/2020 at 10:00 AM (EST) | 60 minutes
Live Viewing: 1.00 CEU credit and certificate available
Live Viewing: 1.00 CEU credit and certificate available