General Session: The Go/No Go Decision Industry Makes/Owner of Choice
CONTENT EXPIRES: December 31, 2022
Picking up on the very popular 2019 session "Delivering Red-Hot Design-Build in a White Hot Market" this session explores what makes an Owner of choice, how practitioners make the decision to pursue a project, how they identify the "Owner of Choice" with which to work. Further, the session will explore how, in a less than optimal project, risk is addressed and how it can it drive up costs. This will be a much more interactive session, with minimal formal presentation.
Jim L. Whitaker, FAIA, FDBIA, NCA (Moderator)
Shareholder Principal and SVP
HKS, Inc.
A recognized national expert in design-build delivery, Jim Whitaker has been a tireless advocate for Design-Build Done Right principles as a member of DBIA's leadership in many roles over the years. This includes a stint on DBIA's Board of Directors from 2010 to 2017, as well as being Chairman of the Board in 2014. Jim Whitaker is the Chancellor for the DBIA College of Fellows
$i++ ?>
Barbara C. Wagner, LEED AP, DBIA
Senior Vice President
Clark Construction Group, LLC
Barbara Wagner is a senior vice president with Clark Construction Group and oversees the company's Healthcare Center of Excellence (COE). Ms. Wagner has more than 34 years of construction experience, specializing in design-build delivery and healthcare. Through her leadership of the Healthcare COE, Ms. Wagner works with Clark's project teams to implement best practices and ensure a consistent experience for Clark's clients.
Ms. Wagner participates on several boards and is the past Chair of the National Design-Build Institute of America (DBIA) and serves as President Emeritus of DBIA's Western Pacific Region. She is a graduate of the Catholic University of America earning a Bachelor of Science degree in Architecture and holds a Masters in Civil Engineering and Construction Management from the University of Maryland.
$i++ ?>
Gregory R. Gidez, AIA, FDBIA
Director of Design Services
Hensel Phelps
Mr. Gidez, a licensed Architect, is the Corporate Director of Design Services for Hensel Phelps. Prior to joining Hensel Phelps in 2007 Mr. Gidez was a Principal with the Denver firm of Fentress Architects. As the senior design professional with Hensel Phelps, Mr. Gidez oversees corporate design services including procurement, design build, design assist, and design management.

Mr. Gidez is national speaker on integrated design and construction. He was the 2011 Chair of the Design Build Institute of America Board of Directors, and the 2015 Chair and board member of the AIA Project Delivery Knowledge Community, where he founded the AIA PDKC's Project Delivery Symposium.
He currently serves on the Charles Pankow Foundation Board of Directors, promoting research in advanced design and construction processes, and is on the Board of Directors for the BIM Forum.
In 2018 Mr. Gidez was named to the College of Fellows at the Design Build Institute of America in recognition for his contributions to industry.
$i++ ?>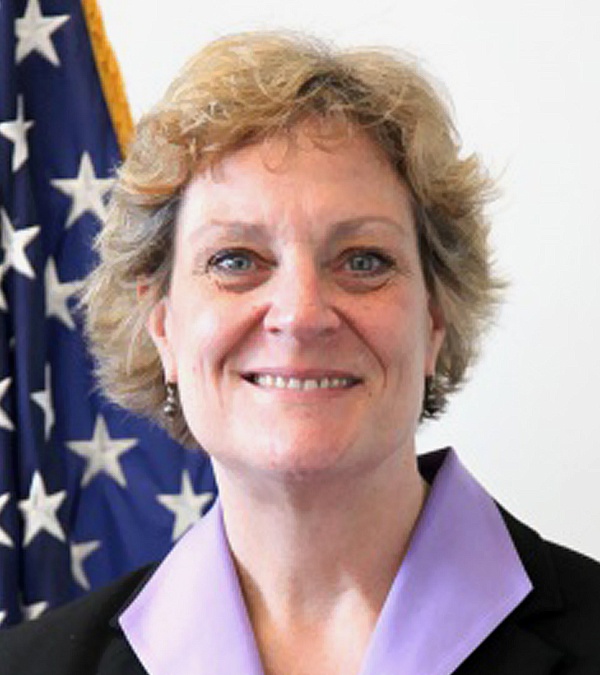 Laura Stagner, FAIA, PMP, DBIA
GSA Public Buildings Service, Office of Project Delivery (Retired)
Stagner Consulting, LLC; U.S. General Services Administration (Retired)
Laura Stagner is the former Assistant Commissioner for the Office of Project Delivery for the Public Buildings Service (PBS) of the US General Services Administration. In this role, Laura led the successful consolidation of project management functions within the into the Office of Project Delivery, evolving an organization that was responsible for capital projects into an organization that is now responsible for all projects delivered by PBS, including capital, small, and reimbursable projects. Under her leadership, the Office of Project Delivery developed processes designed to better manage project risk: a national project resource board to ensure that the best available talent is matched to the risk profile of the project, and a project delivery method selection tool. Laura has been an advocate for the adoption of alternative delivery methods within PBS, particularly design/build and Construction Manager at Risk. She has served on the national board of the Construction Management Association of America (CMAA), and is currently on the national board of the Design Build Institute of America (DBIA). Additionally, she has been an appointed member of the American Institute of Architects (AIA) Project Delivery Knowledge Committee since 2016.
Laura is currently the principal at Stagner Consulting, LLC, a practice devoted to providing federal project delivery advisory services.
$i++ ?>
Key:

Complete

Next

Failed

Available

Locked
Select the "View On-Demand Recording" button to begin.
Select the "View On-Demand Recording" button to begin.
1.00 CEU credit | Certificate available
1.00 CEU credit | Certificate available