2023 Virtual Certification Workshop (June 6-8)
A three-day intensive program including the three DBIA core courses required for certification plus access to the conde of conduct and exam prep webinars. We advise attendees to take the code of conduct webinar before the workshop.
Code of Conduct Webinar (Pre-Workshop)
Day 1: Principles of Design-Build Delivery & Procurement
Day 2: Post Award: Executing the Delivery of Design-Build Projects
Day 3: Contracts & Risk Management
Exam Prep Webinar (Post-Workshop)
Format: Virtual
The DBIA Virtual Training classroom is not an "online" experience, but instead a true "virtual" experience. It allows remote attendees a real-time participant experience, fully engaged with their instructor and others in the classroom.In the case of DBIA Certification Workshops in particular, this full engagement is critical. Full attendance at the workshop is a requirement for those seeking certification. As such, the following is required for those joining the classroom virtually:

You MUST have video/camera capability on the computer you will be using;
You MUST keep your video/camera on during the entirety of the training (you may turn it off during breaks and lunch). Each participant is expected to be visible as a class participant throughout the training, just as it would be if you were physically in the classroom;
Please find a quiet location that will have minimal distractions/disturbances;
Please Mute your microphone when you are not speaking; and
Remain in the virtual classroom during class activities as they, too, will take place virtually and you are expected to participate.
DBIA instructors and staff will actively monitor your attendance and reserve to right to decline issuance of a certificate of completion should virtual attendees not actively participate based on the rules above.
If you have any questions, don't hesitate to contact Education@dbia.org.
William G. Kent, FDBIA
Mortenson Construction
Bill is a Market Executive for Mortenson Construction in Seattle, WA. During his 32 years with Mortenson, Bill has focused on Design-Build and integrated delivery. As indicated by his inclusion as a member of the inaugural class of the DBIA College of Fellows, Bill's contributions of leadership, advocacy, and education over the past 15 years have had a substantial positive impact on both the DBIA and Design-Build Done Right. In addition to his commitment to teaching Certification Workshops on behalf of the DBIA, Bill is also an adjunct professor for the University of Washington Department of Construction Management. Bill has held almost every leadership position for DBIA's Northwest Region, and he is currently a member of the DBIA National Board of Directors.
$i++ ?>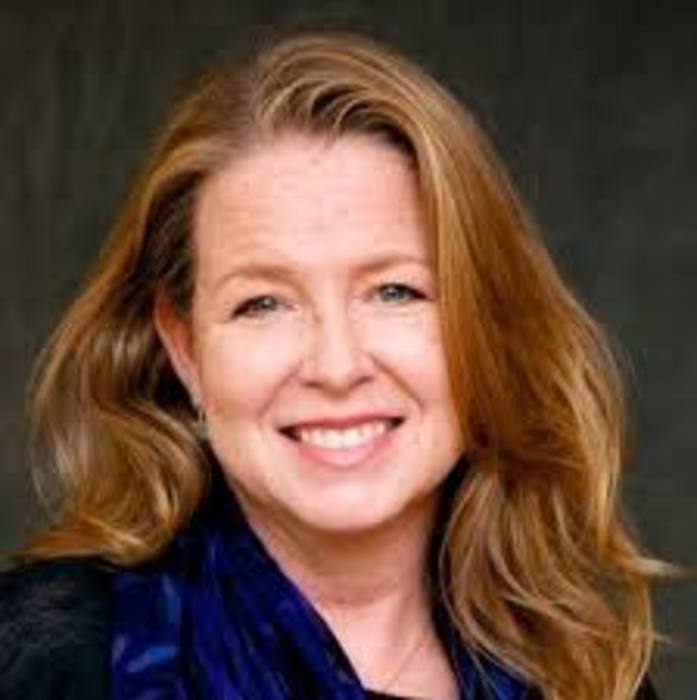 Robynne Thaxton, JD, FDBIA
Attorney, Thaxton Parkinson, PLLC
Robynne Thaxton is a Seattle based lawyer and consultant and a leading expert in construction law and alternative procurement both in Washington State and on a national basis. She is the principal and founder of Thaxton Parkinson PLLC and Progressive Design-Build Consulting, LLC. In addition to being a DBIA instructor since 2005, Robynne served for seven years on the National DBIA Board of Directors and currently serves as the Chair of the DBIA National Progressive Design-Build Committee. She is also in the inaugural class of DBIA "Fellows". Robynne was a member of the Washington State Capital Projects Advisory Review Board from 2019-2023. Robynne is AV rated by Martindale-Hubble and has been named as a Washington Super Lawyer from 2010 to 2023. Robynne's practice primarily focuses on developing design-build procurement and contract documents for public owners. In addition to traditional design-build projects, she has worked on more than 30 progressive design-build projects worth over $5 billion. Representative clients include Toronto Transit Commission, Bonneville Power Administration, the Port of Seattle; the Cities of Spokane, Seattle, Tacoma, Portland and Wenatchee; the State of Washington; WSDOT; and Western Washington University. Robynne received her undergraduate degree from the University of Texas at Austin and her law degree from the University of Colorado, Boulder School of Law.
$i++ ?>
Key:

Complete

Next

Failed

Available

Locked
What is the Credential?
The Designated Design-Build Professional© certification program is the premier credential for design-build professionals.
Through a combination of education, experience and testing, the DBIA certification program sets a recognized standard for design-build knowledge and expertise.
DBIA offers 2 types of certification
• DBIA©
The DBIA© certification requires from two to six years of hands-on experience of pre and post-award design-build.
• Assoc. DBIA©
The Assoc. DBIA© certification does not require hands-on field experience, however it requires a different type of experience:
Pre-award professionals (business development and acquisition/procurement)
Seasoned professionals new to design-build project delivery; and
Emerging professionals (AEC industry college graduates)

What are the Requirements?
Associate DBIA©
• Approved application
• Bachelor's Degree in an approved field of study.
Degree not in an approved field of study? No degree? Candidates may qualify through additional experience.
• Three to six years of experience in design and construction industry.
• Completion of DBIA core courses
• Pass certification examination.
DBIA©
• Approved application
• Bachelor's Degree in an approved field of study.
Degree not in an approved field of study? No degree? Candidates may qualify through additional experience.
• Three to six years of experience in integrated project delivery (67% must be design-build experience).
• Completion of DBIA core courses and Code of Conduct Webinar
• 18 hours of approved elective credit
• Three references (one must be an owner)
• Pass certification examination.