Elevating DESIGN in Design Build – 5 Lenses Webinar (October 4, 2023)
Register

Non-member Practitioner - $25
Practitioner Member - Free!
Owner Member - Free!
Academia Member - Free!
Industry Partner Academia Member - Free!
Industry Partner Practitioner Member - Free!
Industry Partner Owner Member - Free!
Recently, the DBIA 's Design Professionals Committee worked together to revisit the Design Excellence Position Statement to acknowledge the multi-faceted way Design Excellence can improve results for the full team, including Owners, project end users, the local community, and the project's impact on the environment. The resulting position statement broadens the definition of Design Excellence and acknowledges the collaboration required among all members of the Design-Build Team in including Design Excellence as a part of a long term best value solution.
Learning Objectives:
1. Discuss how Design Excellence is not an added cost but part of the best value design and delivery process.
2. Review aspects of Design Excellence through five lenses of impact.
3. Understand the roles of all Design/Build team members in achieving Design Excellence.
4. Discuss how Design Excellence can be applied across all project types, horizontal and vertical.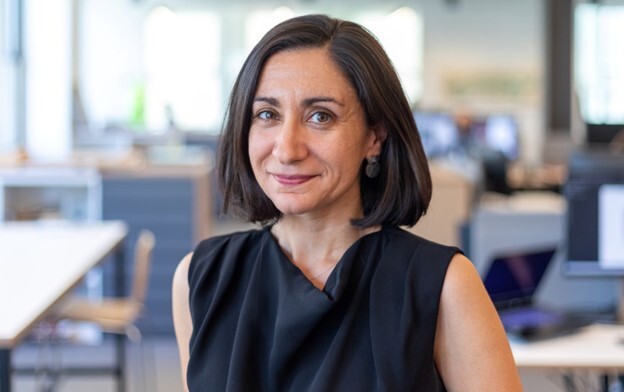 Gia Mainiero AIA, LEED AP BD+C, Assoc. DBIA
Principal
Dattner Architects
A Principal at Dattner Architects, Gia Mainiero is captivated by the intricate and interrelated systems that make urban life possible. Her determination to garner a big picture understanding of how things work has led her to manage many of the firm's infrastructure and public projects in New York City. Through her work in the civic realm, Mainiero strives to provoke others to notice and engage with vital –– yet often underappreciated –– services and building types and has focused on integrating sustainable infrastructure into communities.

Mainiero has committed her career to working within the public sector for city, state and federal agencies. She is keenly interested in evolving contracting methodologies and construction innovations and leads Dattner's emerging public sector Design-Build practice. Mainiero holds a Bachelor of Architecture from The Cooper Union and is a licensed Architect in NY, NJ and CT. She serves on DBIA's Design Professionals and Contracts Committees.
$i++ ?>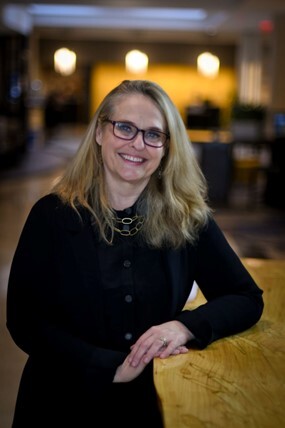 Hollice Stone, PE
President
Stone Security Engineering, PC
Hollice Stone is a leader in the security engineering industry with 33 years of experience in engineering, blast, antiterrorism and emergency response. Stone has devoted her career to helping protect people, buildings and critical infrastructure from terrorism. Her portfolio of work includes multi-hazard vulnerability assessments and new antiterrorism design for the U.S. Departments of State, Justice, Defense and Homeland Security, as well as national universities, chemical plants, oil refineries, Fortune 50 companies and international NGOs. Stone has worked on design-build projects for more than two decades and believes in the team-based approach of the process in order to provide coordinated security design into an overall project.

$i++ ?>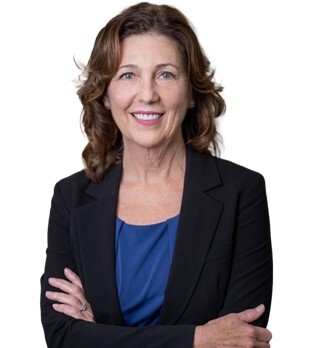 Susan O'Connell, AIA, LEED AP BD+C, DBIA
Principal
AC Martin Partners, Inc.
As the Managing Principal in charge of the Public-Private Sector, Susan O'Connell is in charge of keeping the big goals of design, budget and schedule in balance for the Higher Education, Aviation and Special Services Studios by establishing overall sector objectives and coordinating the implementation plans of the distinct studios. She is a hands-on Principal and provides executive level management of select major projects. With over 35 years of experience leading the design and management of projects throughout Southern California and the U.S., O'Connell brings an expertise in large, complex teams; alternative project delivery methods and best practices that lead to the successful completion of projects exceeding client goals. O'Connell received her Bachelor of Architecture degree from the University of Southern California and her Master of Architecture degree from Columbia University.
$i++ ?>
Robert Barbera, PE, DBIA
SVP Turner Construction Engineering Group
Turner Construction Company
As an SVP for Turner Construction Company's Engineering Group, Rob Barbera oversees the operation of this division, which provides design expertise and guidance to Turner's Design-Build national portfolio. Design Management and Subject Matter Experts address all facets of design-build delivery to achieve effective risk mitigation and design optimization. The group collaborates with both Turner project teams and design partners to evaluate and analyze specific discipline components for maximum value and efficiency.
With 39 years of industry experience, including a career start working for a mechanical trade partner, Barbera has worked extensively in both preconstruction and construction phases of delivery, where many successful complex projects were completed through consistent understanding of stakeholder priorities and exhaustive collaboration.
$i++ ?>
Key:

Complete

Next

Failed

Available

Locked
Webinar Evaluation Survey
7 Questions
Certificate of Completion
1.00 CEH credit | Certificate available
1.00 CEH credit | Certificate available